September 2nd, 2009 . by Alexander Fisher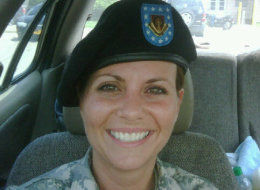 Don't get me wrong, I wish she didn't have to do this. It pains me that her marriage is in trouble. I hope she doesn't get hurt.
But I think that she could come out of this stronger and a more confident person. Maybe benefitting even more personally than the additional salary she'll make. Every person should have a few adventures in their life. Hopefully the kids will have no problems related to this.
And thirty-five is still young.
Read the Article at HuffingtonPost